Shop to Donate
You can support Ratio Christi every time you make a purchase at one of the websites below. Through Amazon and others, Ratio Christi receives a small percentage of each purchase. It doesn't cost you a dime extra and it really helps us in our mission to reach college students with the truth of the Gospel. So, please remember Ratio Christi each time you visit Amazon. Simply use the links below. Thank you!
If you need some pointers on great gifts for apologists see the hand picked resources and great deals at Ratio Christi's website, The Poached Egg:
You can also browse by author and topic by clicking on "Apologetics Store" at The Poached Egg
More Ratio Christi Shopping Links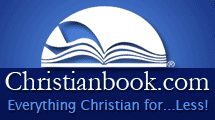 Ratio Christi is accredited by the ECFA (Evangelical Council for Financial Accountability). ECFA accreditation is based on the ECFA Seven Standards of Responsible Stewardship™, including financial accountability, transparency, sound board governance and ethical fundraising. More information here.